MOOD BOOSTING CHALLENGE : WEEK 2 – SELF-COMPASSION 
Challenge of the week: treat yourself lovingly, with softness & kindness & share a post about a self-compassion moment you tagging @experiencemindfulness with hashtag #moodboostingchallenge and win a chance to attend a free self-compassion workshop (value 35 euros).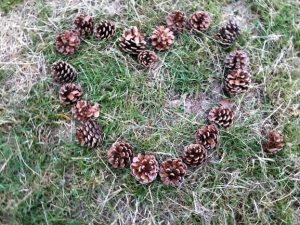 Resources to support your self-compassion :
– Attend The Mindful circle (Tuesday 24 November at 19h) for further inspiration around self-compassion (email marjorie@experiencemindfulness.nl to join)
– Practice Self-compassion with 2 special meditations for the upcoming weeks daily and witness powerful change :
Loving Kindness to cultivate feelings of kindness towards self & others. Loving-kindness has the immediate benefit of sweetening and changing old habituated negative patterns of mind.
Dealing with Difficulty to learn to relate to ourselves with kindness in stressful times.
– Dive deeper into self-compassion and transform your relationship to yourself with this special self-compassion workshop series starting in January
Book recommendation: Self-Compassion : Stop beating yourself up and leave insecurity behind – Kristin Neff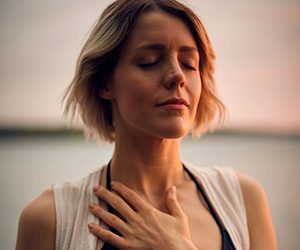 What exactly is self-compassion?
Self-compassion is all about being kind to yourself and treating yourself as a good friend especially in hard times. This is easier said than done as the way we talk to ourselves is often unkind and filled with self-judgments. When we are stressed, these harsh self-criticisms tend to strengthen and can make us feel unworthy, inadequate and incomplete. And where do they come from? Our overactive brain, our compulsive relationship to thinking. Guess where they don't stand a chance? Your under-utilized heart.
Self-compassion entails three core components. First, it requires self-kindness, that we be gentle and understanding with ourselves rather than harshly critical and judgmental. Second, it requires recognition of our common humanity, feeling connected with others in the experience of life rather than feeling isolated and alienated by our suffering. Third, it requires mindfulness—that we hold our experience in balanced awareness, rather than ignoring our pain or exaggerating it. We must achieve and combine these three essential elements in order to be truly self-compassionate.
Even in Buddhism which is all about selflessness, you actually have to care about yourself before you can really care about other people. Developing self-compassion is an essential first step to allow us in turn to become a more compassionate person and express this compassion increasingly outwardly. If we feel inadequate or insecure, we harm ourselves by beating ourselves up and we also tend to harm others around us, either by taking out our anger, irritation or frustrations on them, needing or expecting them to love us in ways that we are not able to love ourselves and if we suppress our feelings, we keep ourselves from really, truly connecting with others in a meaningful way as we are too absorbed with our own ill-being.
Mindfulness and self-compassion can free us from past painful and self-limiting beliefs and toward a new perspective of non-judgmental awareness and acceptance of who we are, just as we are. Learning to open our heart to the loving-kindness within us and in the world around us will eventually help us live more freely and fearlessly.
"PEACE
We cannot achieve world peace without first achieving peace within ourselves … inner peace. In an atmosphere of hatred, anger, competition and violence no lasting peace can be achieved. These negative and destructive forces must be overcome by compassion, love and altruism which are the essential teachings of the Buddha." Tenzin Gyatso – H.H the XIVth Dalia Lama"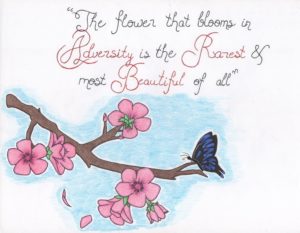 How will this boost my mood?
Self-compassion is a powerful way to achieve emotional well-being and contentment in our lives, helping us avoid destructive patterns of fear, negativity, and isolation. The nurturing quality of self-compassion allows us to flourish, to appreciate the beauty and richness of life, even in hard times. When we soothe our agitated minds with self-compassion, we're better able to notice what's right as well as what's wrong, so that we can orient ourselves toward that which gives us joy.
Like high self-esteem, self-compassion is associated with significantly less anxiety and depression, as well as more happiness, optimism, and positive emotions. However, self-compassion offers clear advantages over self-esteem when things go wrong, or when our egos are threatened. Self-compassion offers us the resilience needed to thrive in tough times.