Early October, I will be co-hosting a special city retreat at the Centre of Mindfulness: Awaken Your Potential. This 2-day immersive experience will combine mindfulness, coaching and conscious movement practices to support you into living a more fulfilling and purposeful life.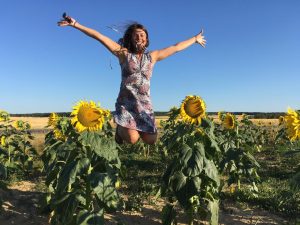 For this city retreat, I have partnered with lovely and talented colleague Anne Gélébart. Anne is a certified life and leadership coach at Angel Coaching Int. passionate about uncovering people's potential. In these powerful 2 days we'll explore your purpose, clarify your vision and support you to assert your values and what you are committed to. We'll uncover limiting beliefs & conditioned tendencies that may limit your potential. You will learn many tools & practices to work with these and build resilience in challenging situations. We can guarantee that you will leave this retreat inspired, empowered and with increased clarity on how to align your actions with your vision. 
We have an early bird offer until the end of the month so make sure you register in time. Read here for more details and registration.   
"The privilege of a lifetime is to become who you are" – Carl Jung