Mindfulness at work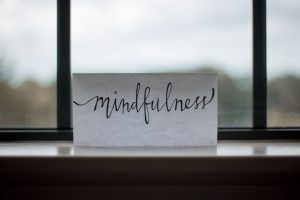 Mindfulness in the workplace has many benefits. 
It can help boost a sense of well-being, vitality, focus, emotional intelligence, collaboration and creativity on top of keeping stress at bay and preventing burn-out.
Read more about these below.
Since the pandemic, more and more people are working from home, and more commonly suffer from isolation and disconnection from the workplace and colleagues so creating a culture of well-being and feeling part of a community at work is quite essential nowadays. Moreover, people spend so much time online and on screens which is detrimental to their health and vitality, so it is really important to build in restorative breaks into work days.
As much as possible, I recommend live, in-person session to help people connect with their bodies and with one another. Being in nature can definitely help switch gears and connect differently.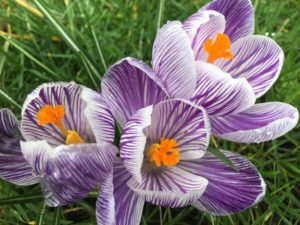 What can I offer:  
Group mindfulness trainings (sessions or longer 8-week trainings) 
Day or half-day well-being events or retreats 
Forest bathing, nature walks in or around Amsterdam  
Community building sessions (mindful communication, co-creation, team storytelling, visioning)
1 on 1 mindfulness & nature coaching support 
… And a lot more. To find out more and create something nurturing and relevant for your workplace get in touch with me: marjorie@experiencemindfulness.nl
Since 2015, I offer group and individual trainings and workshops to boost personal and collective well-being through bringing awareness, balance and care on 3 key levels: mindfulness, community building and nature connection. The approach I offer blends various techniques and tools I have trained in or experienced over the years: mindfulness, self-compassion, somatic coaching, non-violent communication, personal practice and training in yoga, conscious movement, nature connection practices, creative expression through voice, dance, movement and writing as well as the Work that Reconnects & Active Hope. 
I enjoy working with companies who are really dedicated to creating a culture of well-being and embracing sustainability.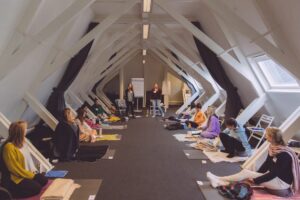 Benefits of mindfulness at work 
It enhances general wellbeing and vitality allowing for more energy, physical health and a sense of agency with regards to the tasks at hand. This means happier humans and less absence due to stress complaints or disease.   (Some physical benefits: stress reduction, burn-out prevention, decreasing anxiety, lowering chronic pain, improving cardiovascular health, immune system function and sleep). 
Mindfulness is known to contribute significantly to a calmer mind with a greater ability to focus which increases efficiency and moreover brings a greater sense of enjoyment to each moment.  
Activity in the brain associated to higher brain function and emotional intelligence increases with regular mindfulness practice. People become better at recognising their own emotions as well as the emotions of others. They develop more empathy allowing for smoother communication and less misunderstanding or conflict.
This supports more collaboration and team work as well as a greater sense of safety and community. And yes, this does increase productivity but let's remember that's not everything.   
Mindfulness helps liberate your brain from distractions and be present with curiosity and non-judgment. This boosts your ability to look at things around you with a new lens, improving flexibility of mind and resilience. Moreover, mindfulness switches on divergent thinking which opens the mind to new ideas, absolutely key to creativity. 
Some more resources 
Mindfulness at Work – Well Guides – The New York Times (nytimes.com)
Mindfulness at work: what are the benefits? | Guardian Careers | The Guardian
Life at Google Blog: Mindfulness at Work
Can 10 Minutes of Meditation Make You More Creative? (hbr.org)