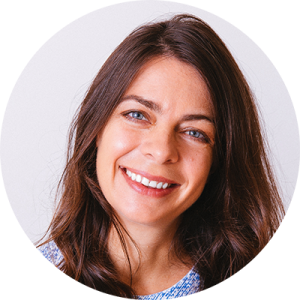 Flourish through awareness, compassion and purposeful action!
Hi there and welcome!
My name is Marjorie. Since 2015 with much pleasure and many rewards, I have been supporting groups and individuals through the practice of mindfulness and self-compassion.
My mission is for you to reconnect to who you really are, what is really important to you and empower you to gradually bring more of that into daily life.
In my work, I serve everyone who is open to discover or deepen a mindful approach to life. My audience ranges from students to mothers to high achieving professionals. My workshops and courses are hosted in a variety of locations including my living room, yoga studios & in businesses. I have an ongoing partnership with the Centre of Mindfulness.  
Amsterdam has been my home since 2008. I live here with my South African partner and my 2 girls. Since becoming a mother for the first time in 2010, I know what a huge transformation becoming a parent is. I feel passionate about supporting expecting parents through this incredible life transition that is becoming a parent. As joyous as it may be, it's a huge adjustment that can bring a lot of stress and new challenges. Therefore, I also offer mindfulness courses and workshops tailored to expecting parents to prepare mindfully for birth and well beyond. To support couples throughout their birth journey, I have further trained as a birth doula.  Mindfulness is an invaluable practice to find calm in the midst of the intensity of birth. These tools also prove invaluable as one navigates the up and downs of parenting. Well-being and resilience are an essential foundation when we are in a caretaker role. Mindfulness definitely facilitates connecting to ourselves, our partners and our children with more presence and kindness.
My background is in the corporate world where I worked for 15+ years advising multinational brands such as Unilever, Heineken, Nike, etc. on their global communication strategy. I know well the challenges of working in a fast-paced, demanding environment and the threats that this can pose to balance and wellbeing. For this reason, it is also close to my heart to support a professional audience and I offer trainings, workshops and sessions tailored to business and individual needs. Mindfulness in the workplace can significantly enhance wellbeing, focus and performance, collaboration and creativity and keep stress at bay as well as prevent burn-out.  
I am originally from France but spent more time abroad than there : I grew up in the U.S.A and lived many years in London and Milan before moving to the Netherlands. Most of the courses I provide are in English language to accommodate for an international crowd as well as Dutch natives. I also host occasional courses in French and speak fluent Dutch and Italian.
Mindfulness is exactly what our often stressed out, modern world needs more of.  Through looking within non-reactively we come into contact with what is best in us and can begin to move from struggling towards thriving, from overwhelm & stress to joy and walk through life empowered, present and full of unfolding potential.
My own practice supports me to live my life more consciously, more in harmony with my heart, my intuition and my feeling of what is right. It has radically changed the way I relate to myself and the world around me.

"I followed an 8 week Mindfulness course led by Marjorie. I am not new to Mindfulness. When I took the course, I already had lots of meditation experience and I teach a sensory-based movement form which incorporates mindfulness i its technique. What is great about Marjorie is that her teachings are as pertinent to beginner's as they are to people like me, who have more experience. She is experienced, clear, creates a supportive and trustful setting, and gives the space people need to share and explore, and to be where they are at in their learning process. I highly recommend her classes. Most importantly, she walks her talk. She knows what she is teaching, because she practices it and it is her life."
– Kim
"Marjorie proved to be a very charismatic and attentive mindfulness trainer. She led us through a peaceful deep journey into the discovery of this very effective meditation technique. It was the most pleasant surprise of last winter for me as I was going through a difficult period trying to process a loss that was very significant to me. Our weekly appointment immediately became one of the healthiest habits I could come across. She is very clear in explanation, very loving to the group and to the single individual. We felt very nurtured and I can still relate to her lessons to find a sense of presence at the beginning or at the end of the day. I highly recommend her." 
– Christina
"Following Marjorie's training for 8 weeks really helped me to deal better with my own stress and anxiety. It is so difficult after a long day at work to wind down and stop thinking about meetings and emails but meditation allowed me to do just that and gave me some 'me' time. The training helped me be more present and worry less. It also helped me put things into perspective – the things that stressed me out at work now don't bother me as much. I feel I have more control over my life."
– Bridget
"After a long period of stress, I explored mindfulness through Marjorie's guidance. So far, I have been able to recover my energy, enjoy good sleeping once again and start looking at my daily life with new and more positive eyes. And all of this thanks to Marjorie's patient and soft care, her personal sensible tone and kind explanations. The weekly session with Marjorie and the group became an important personal moment in my overcrowded agenda."
– Paolo
"Taking this mindfulness workshop is a great experience which opens a door that will never close again. It is like a muscle that you need and want to train on a regular basis. You will learn ways of taking distance and being more at peace with yourself, others and events. This even if you don't practice hours every day. It is a great gift to offer yourself." 
– Claire
"When I heard about the mindfulness training for pregnant women, I knew the course had found me. I was looking for some pregnancy-related course, but not the regular pregnancy yoga or birth preparation course. When I was pregnant with my first child I followed a hypnobirthing course, which in a way is similar to mindfulness but somehow wasn't the right match for me. What I really liked about this mindfulness course is that it helps you accept things as they are. This was very helpful for me during labor, especially when I went from 5 to10 cm in just a couple of hours. I was the most afraid of this part during labor. And indeed, the pain was very intense, but using the techniques that I learned, I managed to 'be in the zone' and be with the pain, rather than trying to avoid it or trying to run away from it. And this actually is what it's all about. Being in the moment, being present, rather than distracting yourself or wishing you were in another moment. I can definitely recommend this course to every pregnant woman. Even if it's not your first child, you will learn things that can change your whole birthing experience, and also for parenthood beyond birth and life in general."
– Marlene