Circles of Active Hope 
Based on the work of Joanna Macy and Chris Johnstone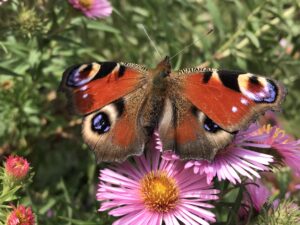 Active Hope Circles will take you on a journey to experience the Work that Reconnects over 4 months. Taking part in the adventure of Active Hope supports us to ground these practices in daily life to nurture ourselves and our environment. Regular community gatherings and powerful exercises enable strong connections that are vital in empowering us as we play our part in creating a more sustainable and wholesome way forward. During this journey, we will move through the spiral of the Work that Reconnects : Coming from Gratitude, Honouring our Pain, Seeing with New Eyes, Going Fourth. 
This approach is based on the work of Joanna Macy & Chris Johnstone who just released a new edition of their book : Active Hope : How to face the mess we're in with unexpected resilience and creative power
To anchor this work in your daily life, it is supportive to join an Active Hope Circle.
Send an email to marjorie@experiencemindfulness.nl to register for the Introduction evening.
Introduction Evening – Thursday 23 February 2023 from 19h to 21h (online)
Note: You can come to the online session to discover the work and then decide if you would like to join the in-person or online circles. 
To register to the introduction evening, send an email marjorie@experiencemindfulness.nl 
 Next Active Hope Circle starts in February 2023 in Amsterdam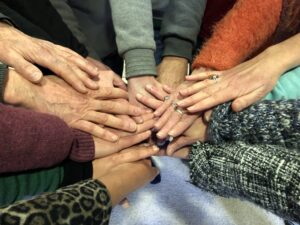 Circles starting in March 2023 until June 2023 – Thursday evenings once a month from 18h30 to 19h 
Dates: 23 March, 20 April, 25 May, 22 June
Location : Amstel Park (in front of de Meditatie Tuin)
This training is offered on a donation basis. 
More details on event page here 
For registration or questions please email marjorie@experiencemindfulness.nl 
Active Hope Online Training – Autumn/Winter 2022/2023 
Autumn session from 10:00-12:00 on Tuesday mornings, dates in 2023-2024: 3/10, 17/10,31/10, 14/11, 28/11, 12/12, 9/1, 23/1
Where: online, on Zoom
Rhythm: 2 sessions (duration 2hrs) per month over 4 months (total 8 sessions)
Facilitators: Zsanna Sebesteny and Marjorie Lumet (trained by Roseaux Dansants and the Circles of Active Hope Facilitator Training)
Commitment: 1 practice in pairs and individual work between the sessions (approx 2 hours total outside of the sessions online)
Language : hybrid! (the sessions will be in French; the pair practices in the language that best suits the pair, the individual work includes texts & videos in English
Participation: Registration €100 for the full cycle (but if money is a constraint for you, feel free to let us know), optional supplementary contribution in Pay-it-Forward style at the end of the training, which will be forwarded to a collective caring directly for the healing of the Earth.
Registrations: Call (0627445196) or send an email to marjorie@experiencemindfulness.nl for more information/ to register.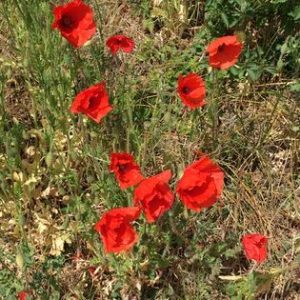 "Active Hope is not wishful thinking. Active Hope is not waiting to be rescued . . . . by some savior. Active Hope is waking up to the beauty of life on whose behalf we can act. We belong to this world. The web of life is calling us forth at this time. We've come a long way and are here to play our part. With Active Hope we realize that there are adventures in store, strengths to discover, and comrades to link arms with. Active Hope is a readiness to discover the strengths in ourselves and in others; a readiness to discover the reasons for hope and the occasions for love.
A readiness to discover the size and strength of our hearts,
our quickness of mind, our steadiness of purpose,
our own authority, our love for life,
the liveliness of our curiosity,
the unsuspected deep well of patience and diligence,
the keenness of our senses, and our capacity to lead.
None of these can be discovered in an armchair or without risk." ―