UPCOMING COURSES & EVENTS
MINDFULNESS, RETREATS & DEEP ECOLOGY CIRCLES
---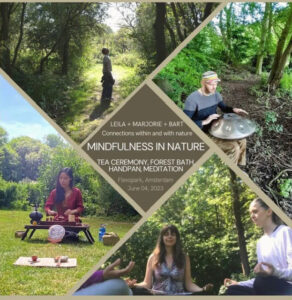 Tea Ceremony & Mindfulness in Flevopark on 4 June 2023 from 14h to 17h 
Come slow down and savour the present moment with us in this special afternoon about Mindfulness. We will share a tea ceremony, handpan sound journey, mindfulness meditation and nature connection practices / forest bathing in a beautiful, quiet area in Flevopark. 
Details & Registration: Mindfulness in Nature -Tea Ceremony, Meditation, Forest Bath – Hipsy 
---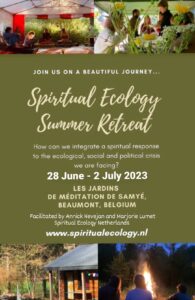 Spiritual Ecology Retreat 28 June to 3 July in Beaumont, Belgium
Inner Work for Outer Change…
How can we integrate a spiritual response to the ecological, social and political crises we are facing? We welcome you to join us on this 5-day learning journey on the land of a Buddhist retreat centre, just 30-minute south of Charleroi in Belgium, to explore what compassion means in relationship to yourself, to others and to the natural world. Together we will learn and deepen practices of mindfulness and compassion, as the necessary inner work which can build our capacity to make a positive difference in today's world. 
Find out more and sign up here 
---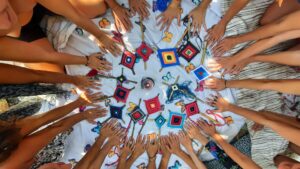 Active Hope Circle October 2023 
I will host 2 Active Hope Circles in Autumn: 
In person in Amsterdam with regular community gatherings (facilitation mainly in English / sharing in Netherlands welcome). Dates TBD, please contact me to stay informed marjorie@experiencemindfulness.nl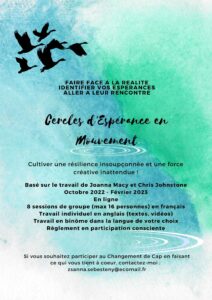 2. Second Circle Online in French with English support materials with Zsanna Sebesteny (details and dates below)
Active Hope Autumn Circle – Online from October 2023 to January 2024 
Tuesday mornings from 10h to 12h 
Oct 3, 17 & 31, Nov 14, 28, Dec 12 , Jan 9 & 23 (ending 2024!)
Details can be consulted here in the meantime:  DEEP : Circles of Active Hope (colibris-wiki.org)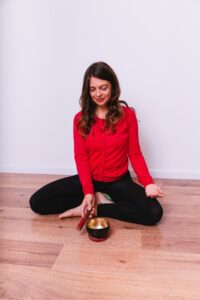 Mindfulness 8-week course (MBSR)  
Next in person course will be in September (dates TBD soon) – please email me to stay informed marjorie@experiencemindfulness.nl
In the meantime you are welcome to join my online 8-week course ongoing meditation evenings online & outdoors at The Mindful Circle The Mindful Circle – Hipsy
---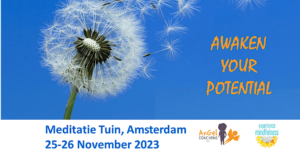 Awaken Your Potential Retreat 
25 & 26 November 2023 at de Meditatie Tuin 
Details & sign up here. Early bird until June 30th! 
---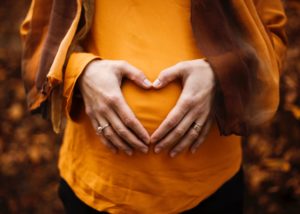 Mindful Birthing 
Private courses on demand 
3 x 2.5 hour session = €500 (in person or on Zoom) – Note: If I need to travel more than 20 minutes to meet you there will be an extra fee.  
I can also arrange a private group course in your living room for 2 or more couples. Please get in touch for details. 
---
Individual Mindfulness Course (On Demand!)
You will learn the same practices and key themes than in the MBSR with personal attention & focus on individual needs.
Price: €875 for 8 sessions of 1.5 hour (dates & times to be defined together)

Some health insurances cover part or all of the cost of mindfulness courses especially if you have more than a basic package and/or a stress-related complaint. Please check this with your insurance policy. Note that I am a VMBN certified trainer (category 1 being the highest status which is recognised by all insurers). Many employers also cover the costs for these courses.
INTERESTED IN A COURSE?
Contact me to find out more about the course and what to expect. Note that for longer courses & retreats, I will always get in touch with you for an intake meeting.