Mindful Birthing and Parenting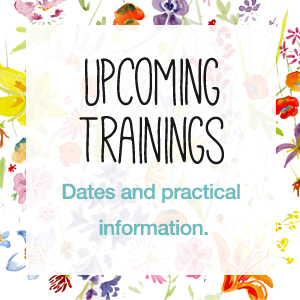 "Becoming a parent is perhaps the most profound transformation in the adult life cycle. The Mindfulness Based Childbirth and Parenting Program (MBCP) has been created to serve those going through this transformation and who continue to work at one of the most important, joyous and stressful jobs on the planet, that of nurturing and caring for the next generation" – Nancy Bardacke, founder of MBCP.
The mindfulness-based childbirth and parenting program (MBCP) is a childbirth education class designed to help you go through all of these changes, prepare for birth and the life beyond: parenting. The course offers you and your partner life-long mindfulness skills that help you cope with the daily challenges parenting will surely provide.  You can start the course as early as 16 weeks pregnancy, the earlier you start the more you benefit during pregnancy from what you learn.
A  5 min audio description of what the program includes
What are the benefits?
Pregnancy is a very special time to start a mindfulness practice when self-care takes on a whole other dimension. Mindfulness supports health, well-being, relaxation and balance and can significantly help reduce stress, anxiety, and depression. 
Pregnant women and their partners who have attended an MBCP program report an increase in confidence and a decrease in fear of childbirth. They also feel an overall sense of well-being and an increased ability to manage stress in daily life.   
Our desk-based, demanding and technological lifestyles have created a highly charged mindset that is neither beneficial to the mind or the body – and certainly not to pregnancy.
Prolonged periods of stress during pregnancy increase the risk of having a preterm birth, of baby having a low birth weight, sleep and behavioural disorders in young children and chances of post-partum depression in mothers. In addition to learning pain coping skills for childbirth, expectant parents learn self-care tools to decrease stress in daily life. While some degree of stress is unavoidable, learning tools to reduce and cope with the stress in pregnancy is more than just a good idea. This process will benefit you, your partner and the life of your yet to be born child.
How Can mindfulness transform your pregnancy and birth experience?
Become more aware of and in tune with your body and to being pregnant. 

Letting go of unhelpful and fearful beliefs or expectations around the birth experience. Replacing these with trust, confidence and more helpful beliefs.

Being fully present and letting the birth process unfold moment by moment. Embracing and surrendering to the sensations of labour rather than resisting these. Allowing for a quicker, more effective labour and overall more positive birth experience.

Partners can use their mindfulness skills to support the birthing mother to remain centred and present throughout. 

A smoother birth experience for you and your baby.  If your mind is calm and your body relaxed, the hormonal environment for you and your baby will also be one of calm and ease, which will support the birth process and decrease the likelihood of foetal distress.

Be flexible when things don't go according to plan. Ultimately, we can prepare the best we can for the birth, but it remains a leap in the unknown. Mindfulness supports us to be more comfortable with the unknown, and being more open and accepting with the outcome of the birth.

Being a more Mindful New parent: Postnatal life is intense. The endless feeds, the sleepless nights, the constant responsibility can all be very overwhelming. But with a more mindful approach to parenting you will be able to step into your new role with a little more confidence and much less stress. Whenever a challenge arises you can use your new skills and understanding to remain present, loving and calm – the best gift you can give to your child.
Course structure and what you will learn
The MBCP course includes weekly classes of 2h30 hours and a post-birth reunion.
Classes include: 
The physiology of childbirth

Mind-body awareness practices

Hand-on practices to work with pain during labor

Positions for birthing

Increased awareness of breath

Breastfeeding and parenting a newborn

Participants learn mindfulness meditation as a self-regulation approach to the physical and emotional challenges of pregnancy, birth and parenting. 
You will:
Increase wellbeing during your pregnancy thanks to powerful body & breath awareness practices that bring vitality, relaxation and reduce stress
Gain knowledge on the physiology of birth and mind-body connection

Learn to engage the mind to work with pain during labor



Feel confident and fully prepared physically, mentally and emotionally for birth, learn skills, hands-on tools, positions and partner practices to cope with pain and fear,

Practice prenatal yoga for strength and flexibility




Develop skills for managing stress in pregnancy, parenting and daily life




Enhance partner communication skills




Become more aware of our own approach to parenting

Gain awareness and support beyond birth : postpartum support, baby cycles, breastfeeding basics
AND LIFE LONG mindfulness skills that can be used in all stages of parenting and life.
Testimonials
"The mindfulness approach really helped me through the birth process and is appearing to be even more valuable with the newborn." – Vera
"De bevalling is in ons geval eigenlijk heel ontspannen verlopen. Een groot aandeel hierin was onze eigen houding versterkt met de fijne mindfulness tools geleerd in de cursus. Ik heb mij tijdens de weeën met name alleen maar op mijn adem gefocust waarmee ik ontspande. Ook heb ik verschillende poses uitgeprobeerd. Ik vond het zelf erg fijn dat ik door de cursus meerdere mogelijkheden in mijn hoofd had zitten die ik kon uitproberen zowel voor het ademen als de poses. Door er zo ontspannen mogelijk mee om te gaan heb ik het grootste gedeelte van mijn weeën goed kunnen opvangen. Kortom, ik ben heel dankbaar voor wat jullie ons hebben meegegeven tijdens de cursus. Het is zo een mooi waardevol cadeau geweest. Ik weet 100% zeker dat de cursus een heel groot aandeel is geweest mbt mijn zeer positieve en ontspannen birth experience." – Lilian
"When I heard about the mindfulness training for pregnant women, I knew the course had found me. I was looking for some pregnancy-related course, but not the regular pregnancy yoga or birth preparation course. When I was pregnant with my first child I followed a hypnobirthing course, which in a way is similar to mindfulness but somehow wasn't the right match for me. What I really liked about this mindfulness course is that it helps you accept things as they are. This was very helpful for me during labor, especially when I went from 5 to10 cm in just a couple of hours. I was the most afraid of this part during labor. And indeed, the pain was very intense, but using the techniques that I learned, I managed to 'be in the zone' and be with the pain, rather than trying to avoid it or trying to run away from it. And this actually is what it's all about. Being in the moment, being present, rather than distracting yourself or wishing you were in another moment. I can definitely recommend this course to every pregnant woman. Even if it's not your first child, you will learn things that can change your whole birthing experience, and also for parenthood beyond birth and life in general." – Marlene
"The Mindful Birthing and Parenting Course gave us a major insight into our daily lifestyle. A lifestyle that wasn't so helpful in a time of pregnancy, childbirth and parenting. Marjorie taught us many mindful exercises. Especially the pain practices and being with the breath were so valuable during childbirth. For both me and my partner. 
The speaking and listening inquiries gave us a good view about one another's happy thoughts and fears, but also our ideas about parenting. Now our baby is born, it helps us to focus on his needs and approach him with full awareness. 
Conclusion: The course allowed us to look at pregnancy, birth and parenting with another perspective. It gave us the most beautiful birth experience and the possibility to truly communicate with each other as partners and with our son. Forever grateful!" – Soraya
"Although the concept and application of mindfulness was not new to us, it was absolutely enlightening to have it applied to this unique time in life and we were able to have a beautiful, intervention-free labour and home birth! We had an atypical birth, in the sense that my water broke before I experienced any contractions. Hence my contractions, which began at once and were every 2-3 minutes pretty soon, were intense. Labour lasted a rather quick 6:30 hours in total, of which the pushing phase took 1:20 hours- baby's head was stalled at one point during pushing because it needed to make an extra 3/4rd pivot turn. Mindfulness -staying in the moment, focusing on each breath and being aware of my body- helped immensely in dealing with the pain especially at that moment. I still felt pain, but whenever I let my mind wander from my focus, it became much harder to cope. Overall, I felt very much in control and connected to my body. I truly believe that this was down to the techniques we had practiced in the weeks prior to birth. 
Looking back we characterise the entire process as a great bonding experience for us- we communicated with each other and the midwife really well throughout and I credit the MBCP program for helping us get clear on our birth intentions and do that. Also we found the program provided my partner with a great grounding in how to best support and reassure me during labour. We both felt so much more confident and well-prepared in facing the unknown. Thank you Marjorie for helping us have such a positive, supported, empowered and connected experience." – Anonymous
My partner and I felt really prepared for giving birth thanks to the mindfulness sessions, the exercises from the course and the positive birth book. I had an amazing experience. I felt really calm throughout the first phase. All I needed was to lay still on my own and it felt really zen. We ended up staying at home instead of going to the birth centre because I felt so good about the process and being in my bubble. Meanwhile my partner and the midwife prepared the birth bath and that is where I felt I needed to go for the pushing contractions. I needed some guidance by the midwife to handle the transition contractions, and after a couple of pushing contractions my son was born in the bath. It was an amazing experience. Thank you so much again. – Marina
Additional considerations
Home practice is an important aspect of the course and success of this approach. Is it key that participants make space and time for practice during the duration of the course. 15 to 30 minutes practice a day is recommended. This requires a lot of personal commitment, discipline, and an open mind. 
Before the course begins, we have an intake meeting or call. This is an opportunity for us to get to know each other. Expectant parents share some background information as well as their needs and expectations around the course and can ask any questions.
Course materials includes guided audio practices and it is recommended to purchase the book "Mindful Birthing" from Nancy Bardacke.
Note that MBCP is a course that caters to the expectant couple and supports the pregnant woman as well as her partner. People from all backgrounds and sexual orientation are welcome. Single parents are welcome to the course – for optimal support it is strongly recommended to choose a birthing partner to attend the course with you, be it a doula, midwife, mother or friend.
5-week mindful birthing course 
I offer a condensed version of MBCP in a 5-week program which is a robust mindful birth preparation course (there is less focus on early parenting & less meditation practice than in the 8-week course).
Sessions are organised as follows:
Session 1: Foundations of Mindfulness – Breath, Body Scan, Being with Baby
Session 2: Mindfulness & Mind/Body Connection, Pain practices focused attention
Session 3: Birth Positions, Partner Practices, Pain practices touch & movement
Session 4: Birth Preferences, Wrap up Pain practices & birth
Session 5: Needs of Post-partum Family, Baby cycles, Breastfeeding Basics