Strange times aren't they? There has been such a sudden shift in life as usual and many of us are still in the midst of processing, making sense of what is going on and adjusting to these new parameters of working remotely, closed schools and social distancing.
Yesterday on Day 1 of the NL Lockdown I facilitated my first ever mindfulness session on Zoom. It was an amazing experience, the experiences shared were deeply touching and insightful. I am very grateful for the opportunity to hold space and guide communities through the process of mindfulness especially right now. I went into this online format with some resistance certainly. And on the other hand, I felt ignited with purpose knowing that staying connected, mindful and grounded is more important than ever.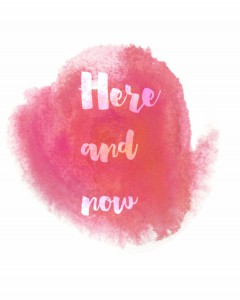 These times are challenging in many ways, a significant rise in disease & death is certainly no light territory, many face financial hardship or even collapse. And … these times are also fascinating in so many ways. I'm sure you hear enough about the concerns in the media and we cannot ignore or dismiss the bad. However, my mission in this post is to help you focus on the good and the lessons that we can learn collectively in this time of transition.
We are forced to surrender our illusion of control and reminded how vulnerable we are. The only power we really have is to choose how we relate to this situation. The rise of solidarity, community and connection, random acts of kindness is moving. Awareness and deep learnings come from pausing and these give us immense clarity on what it is that really matters : enjoying good health, well-being and feeling connected. LOVE is at the core of our humanity, this is what makes us feel alive and happy. We all want to be healthy, happy, peaceful and be loved and many of us have lost the roadmap to experience this in modern life. We need to find our way and mindfulness can provide us with focus and direction to cultivate a supportive mindset.
With every change comes opportunity. With chaos comes creativity. Any major transformation comes with its challenges and is also a huge opportunity for growth and healing.
Resisting the situation by denying it, not taking it seriously, numbing, indifference, fighting, resisting, judging, complaining, being a victim or a bully, getting caught up in fear or anxiety isn't helpful. We may experience these emotional reactions at times, understandably with the overwhelm of the situation, but it is also quite intuitive to see how these reactions are simply not helpful and causing more suffering. These are stress reactions and stress and anxiety supress our immune systems making us more vulnerable to disease.
"To diminish the suffering of pain, we need to make a crucial distinction between the pain of pain, and the pain we create by our thoughts about the pain. Fear, anger, guilt, loneliness and helplessness are all mental and emotional responses that can intensify pain" – Howard Cutler
The mindful attitudes can serve as a compass to find the good in the midst of obstacles big or small. They can help reframe our perspective and navigate turbulent times.  
Beginner's mind – We are being faced with uncertainty. Our minds don't do well with uncertainty. Uncertainty brings fear. The more we are afraid, the more we need to exert control over our environment.
"We want things to be clear, so we can maintain our illusions of safety. Certainty breeds tremendous smugness. "– Gunilla Norris
When we learn to become comfortable with not knowing, our minds open, becomes more perceptive, we see with fresh eyes. This expansive state brings us into our creativity.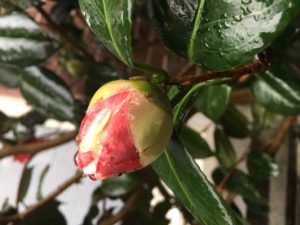 Non-Judging – We are constantly formulating judgment about ourselves or others. This is deeply harmful, unnecessary and limits us in many ways. In this situation, while there has been huge displays of solidarity, there has also been "othering", racism, judging of cultural approaches and ways of handling the situation. Everyone has an opinion on everything it seems. Some don't feel threatened personally by the situation and disregard completely national guidelines continuing to hug, kiss and shake hands defiantly for instance. It is our collective responsibility to protect the most vulnerable. These are not only the elderly but also a much larger group, those already battling with disease, cancer, cardiovascular, auto-immune diseases, etc. I found out in the last days that a few of my friends are asthmatic, have chronic bronchitis or have contracted serious lung disease in the past, I had no idea until now. Not everyone enjoys the same level of health. We are all invited to realise how interconnected we are and to practice caring for the most vulnerable. This is not a time to be self-absorbed but to wake up to our unity. The actions of one impacts the whole. "It takes each of us to make a difference for all of us" – Jackie Mutcheson
Trust – Trusting in ourselves and trusting life. Trusting in our resilience. Trusting that even if we don't have a clue somehow things will work out. Something good will come out of all this. Trusting others. The current atmosphere of social distancing can bring mistrust, with others potentially being "infected" Other aren't the enemy. When we get trapped in fear, there can be no trust and no empathy.
Taking time to listen within, to our intuition, to what we are being called to do. How can we serve? This is a time that is inviting us to be more internally focused and less reliant on the external world for guidance. There is opportunity for us to create our own structure, tune into our own rhythm, listen to our needs, follow our curiosity. What is it you need? Surrounding ourselves with positivity is important in these times, reading or watching news headlines multiple times a day probably isn't serving you and just creating more anxiety. How much information do you really need? Notice what triggers your stress response vs what grows your trust. Make sure you are privileging the latter.  There is much to discover if we can apply curiosity and see this as an opportunity to discover something new!
Patience – This situation is temporary and invites us to slow down and look inwards. Can we take this moment for self-exploration, stay curious rather than become impatient? This moment will pass just like everything else in life will. Life is impermanent. Being in a rush creates restlessness and unhappiness. We are only here for a short while, what are we sprinting for? As best we can, trying to appreciate the unfolding moment and what is here to learn in difficulty rather than wanting to be somewhere else. Beauty can come from the darkest and deepest places if we just are patient and remain strong "no mud, no lotus"- Thich Nhat Hanh
Non-Striving – in modern life, we are often in a striving mode. We are most often trying to get somewhere. This creates in us, a state of unbalance, of relentless striving and struggling for the next thing. We can become very absorbed in how we should be, what we should be able to do, what we should achieve, etc. rather than just allowing ourselves to be as we are. We are being forced into BEING and presence, taking things day by day. Mindfulness invites us to be present with what is and embrace things as they are, with all their imperfections. To try and be as content as you can now, because now is effectively the only moment you have to live. 
Acceptance – Acceptance is clear seeing. It is allowing the situations to be as it is because that is the reality. It is not about passive resignation but simply recognising that fighting what is, is not only draining but a lost battle. Acceptance of things as they are brings with it a certain peace. We can focus our energy on being with what is and creating from there rather than resisting it which is completely wasted energy and potential.
Letting Go – Once we accept what is, we can surrender to it. This situation is calling for us to surrender. And when we do, it can feel quite liberating. Many experience this slowing down as a relief to an extent, a chance to reset and recharge. The pace of life is quite hectic and pausing can be deeply nourishing. Often we don't allow ourselves to slow down because we feel guilty, that we shouldn't take it too easy, we compare ourselves to others and their achievements or we try to meet or even exceed other's expectations. Being given the permission to slow down is a gift. Also knowing that we are not alone in this can release feelings of guilt or fear of missing out. We are all in the same boat (albeit some may have a more comfortable seat).
Kindness
More than anything this situation calls for kindness and compassion to ourselves and everyone. It is a time to connect to your heart and practice radical self-care. The more you care for yourself, the more you can be there for others. I need to keep reminding myself of this too personally. I have a burning desire to be of service for others, my family but if I don't have enough personal space that becomes challenging.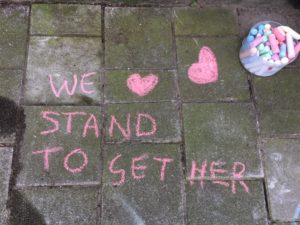 Even if we practice social distancing, we can smile and greet people in the street. I've had more people pause and smile back at me today than in a long time. I've also spoken to more of my neighbours than I have in the last year. This situation is connecting people in new ways. Many of us are spending more time with our family. Sometimes this may be online if they are far or vulnerable. And some elderly or younger single people may be feeling on the contrary very lonely and isolated which is a recipe for depression. Plenty of online support groups and communities are popping up here and there to support those who are alone and in need of support. Many companies are offering their services free to support working at home and kids out of schools. Tonight at 20h we clapped for 3 minutes to celebrate the amazing work done by caregivers to look after our sick, the sacrifices they are making, the risks they are taking, the importance and vitality of their work _ their dedication is simply amazing.  
It is beautiful to witness how this crisis is bringing out the best in many of us. What an amazing opportunity for us to evolve collectively.
"Whatever you frequently think and ponder upon, that will become the inclination of your mind" – The Buddha
We all have this incredible capacity to use our mind to become self-aware as humans yet it is often underutilised unless consciously cultivated. The core qualities of mindfulness, non-judging and kindness among others, are essential pillars to become better versions of ourselves, more fulfilled and shape a brighter future in which we understand and nurture the interconnectedness of everything. 
I hope these mindful attitudes can help you focus on the good and find the hidden gems in this situation.  I'll be facilitating many sessions online in the coming days and sharing more recordings to do what I can within my community to support people in staying mindful, compassionate and positive. Please stay tuned on my website, Instagram or Facebook. 
Hope to see you there. I'd love to hear how you are experiencing this, what you find challenging as well as what the lessons learned are for you so far. 
Wishing you well and sending you love.