Join the #moodboostingchallenge
These are strange and sometimes tough times and we could all do with some positive energy so I got your back for the weeks to come.
I am starting a #moodboostingchallenge on November 16 for us to lift one another up and I'd love for you to join in.
Watch my video to find out more about this challenge or read below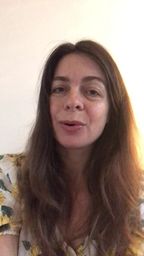 Every Monday, I will share a post with some inspiration to support you to improve your mood and well-being.
This post will include links to resources to support you: meditations, interviews, practices.
And every month we'll come together as a community in the Mindful Circle to practice together and share what lights us up.
Tag me @experiencemindfulness and include hashtag #moodboostingchallenge to share your mood boosting story.
Every time you share you lift others up as well and have the chance to earn a free session or workshop with me.
Stay well and happy ❤️
#mindfulness #experiencemindfulness #mindfulcircle #moodboostingchallenge #inthistogether2020 #community #wellbeing