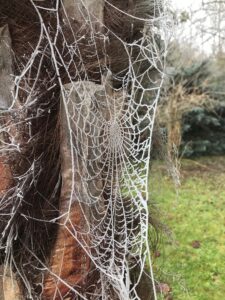 Do you walk through life with deep appreciation and awareness of everything that sustains your life? The Earth that carries you, the air that fills you with life energy, the soil that nourishes you, the sun that warms you, the trees that offer cool, fresh air, timeless beauty and wisdom, your numberless ancestors laying the foundations on which you rest, billions of years of evolution weaved into your body, brain, nervous system. Who we are and what we do today as a species will determine the foundations on which future generations lay on for better or worse.
Imagine if we actually evolved daily with awareness of and reverence for this interconnectedness, the world today would look pretty different… it is time to integrate this knowledge and let it be our compass as we move forward in these chaotic times.
Here's a meditation to integrate awareness of this interconnectedness inspired by Joanna Macy's amazing work.
Live with the world inside of you, appreciating the rich heritage you inherited simply by being Human now and create conditions nurturing the well-being of future generations.
Marjorie Lumet on Instagram: "The Web of Life meditation Inspired by Joanna Macy – The Work that Reconnects This meditation invites us to sense deeply our…"