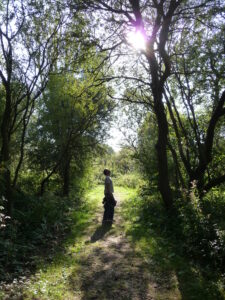 MINDFULNESS IN NATURE IS MIRACOULOUSLY HEALING AND RESTORATIVE
Hardly a surprise really but somehow, we need to be reminded and remember. Immersing ourselves in nature and slowing down is a century-old practice which has always been a delight to the senses and to our mood. During the pandemic, many of us became more aware of just how necessary, restorative and beneficial time in nature is.  Yet sometimes living in a city with a busy work life and all our digital devices, it's hard to get our nature fix. And yet it is essential to our vitality, we need to reconnect to our inner and outer nature for our own livelihood as well as the sake of the living world.  
You may have heard of Forest Bathing?
Forest bathing is the practice of immersing yourself in nature in a mindful way, using your senses to derive a whole range of benefits for your physical, mental, emotional, and social health. Sure, spending time in nature is beneficial and bringing mindfulness (a certain quality of contemplative awareness and really slowing down) into nature is what makes all the difference. 
"A better way to frame forest bathing is mindful time spent under the canopy of trees for health and wellbeing purposes." – Gary Evans, founder of the Forest Bathing Institute in the UK
Fores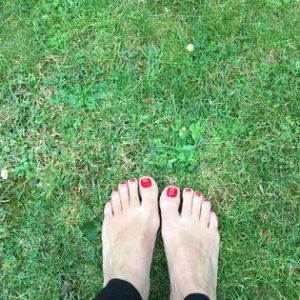 t Bathing became huge in Japan in the 1980s where it is known as Shinrin-yoku. 'Shinrin' means forest and 'Yoku' stands for bathing. Shinrin-yoku has been thoroughly researched for its therapeutical benefits. Forest bathing can reduce stress, anxiety, depression, and anger; strengthen the immune system; improve cardiovascular and metabolic health; and boost overall well-being. Phytoncides, the "essential oils" like limonene and pinene given off by pine, cedar and some trees, produce beneficial antioxidant and anti-inflammatory effects. With all these amazing benefits the Forest Bathing (or Mindfulness in nature) trend has since spread worldwide. And the natural world is craving for us to reconnect so let's deep dive into it, shall we?
Are you ready? 
UPCOMING NATURE WALKS 2023:
20 March from 10h to 12h @Amstel Park 
Price: 20 Euros 
Register at marjorie@experiencemindfulness.nl to confirm attendance and location. 
Note: please register at least 24 hours in advance  
Some more resources if you need to do your research before taking a bath:) 
Why Forest Bathing Is Good for Your Health (berkeley.edu)
Getting back to nature: how forest bathing can make us feel better | Trees and forests | The Guardian