HEAL programme  : To prevent and/or recover from chronic stress, stressful life events or burnout
Stress coaching in Amsterdam and burnout prevention and recovery: this programme will help you recover physically, emotionally and mentally from high stress levels and guide you in creating a healthier, joyful and more wholesome way forward.
Is this the programme for you?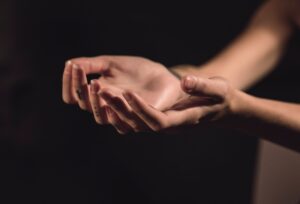 Are you often tired or experiencing lack of energy?
Do you miss enjoyment in your day to day and lust for life?
Do you experience chronic stress (chronic pain, sleep challenges, etc.)
Are you often anxious, tend to overthink things and find it difficult to relax and let go?
Do you experience ongoing stress and challenges at work and/or in your personal environment?
Do you feel you are on the verge of a burnout or have you recently suffered from a burnout and are you looking for more sustainable way forward?
Do you sometimes or often experience overwhelm, stress, uncertainty or feel lost or stuck?
If you answered yes to 1 or more of these questions, than this programme is probably a good fit.
HEAL package includes a 3 month journey  :
Intake session (note : this session is non-committal, it is a chance to assess for both of us if we are a good fit)
10 x sessions every 2 weeks (sessions last 1h in average)
Closing Session and Evaluation
Pricing = 1100 euros for individuals, 1650 euros for businesses
Hourly Rate : 100 euros per hour privately, 165 euros for businesses
Contact me to find out more or to book a free intake session
More about my approach:
During these sessions I will support you with a variety of practices, tools and topics to support you to embody your full potential. We will go on a journey so that you have all the self-awareness and tools to stop struggling and thrive as you were made to. We will use a combination of practices that I have become skilled in over the years : mindfulness, self-compassion, somatic coaching and embodiment, movement, breathing, visualisations, affirmations, as well as powerful exercises to accelerate manifestation. These practices can be adjusted to suit your needs wherever you are at whether your goal is to deal better with stress, find more balance or create a more purposeful life.
We'll define what it is your committed to, awaken your body awareness, learn ways of using your mind to serve you instead of engaging in self-sabotage. We'll work on developing stress resilience, your ability to deal with challenges and increase your capacity to be with difficulty. You'll be guided to awaken your intuition and learn tangible tools to connect you to your inner Knowing. You will have increased confidence in your potential, more clarity around your values and purpose and how to bring these to life through tangible, actionable goals.  You will learn embodiment practices to integrate these tools fully along the way. You'll be invited to practice these daily to accelerate positive change. Are you ready for an adventure?
If you are, contact me here to set up a free intake session