CREATE programme : To support you towards positive transformation
This programme is for you if you are looking to seriously shake things up, step up into what you feel called to and be the architect of your life.
Is this programme for you ?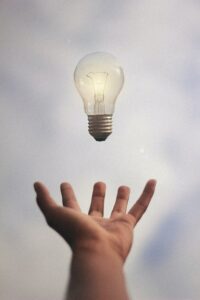 Are you unfulfilled or do you feel you are not living fully your purpose and ready to change that?
Are you wanting to explore how to being more alignment in your life between your values and actions?
Would you like to create more meaning in your life, career or work ?
Do you feel called to do something else which your precious time but finding it difficult to take the leap?
Do you want your life to be more of a reflection of who you are and what you believe in?
Are you wanting to create a heart and soul-centered business or maybe you have recently launched and you are in need of support, clarity and guidance along the way?
CREATE programme includes a 3 month journey  :
Intake session (note : this session is non-committal, it is a chance to assess for both of us if we are a good fit)
10 x sessions every 2 weeks (sessions last 1h in average)
Closing Session and Evaluation
Pricing = 1100 euros for individuals, 1650 euros for businesses
Hourly Rate : 100 euros per hour privately, 165 euros for businesses
More about my approach
During these sessions I will support you with a variety of practices, tools and topics to support you to embody your full potential. We will go on a journey so that you have all the self-awareness and tools to stop struggling and thrive as you were made to. We will use a combination of practices that I have become skilled in over the years : mindfulness, self-compassion, somatic coaching and embodiment, visualisations, bodywork as well as powerful coaching exercises. These practices can be adjusted to suit your needs wherever you are at whether your goal is to deal better with stress, find more balance or create a more purposeful life.
We'll define what it is your committed to, awaken your body awareness, learn ways of using your mind to serve you instead of engaging in self-sabotage. We'll work on developing stress resilience, your ability to deal with challenges and increase your capacity to be with difficulty. You'll be guided to awaken your intuition and learn tangible tools to connect you to your inner Knowing. You will have increased confidence in your potential, more clarity around your purpose and how to bring it to life through tangible, actionable goals.  You will learn embodiment practices to integrate these tools fully along the way. You'll be invited to practice these daily to accelerate positive change. Are you ready for an adventure?