The Mindfulness Bases Stress Reduction Program (MBSR) is an intensive program aimed at people from all sorts of backgrounds who have busy lives and are experiencing stress in some form or another. 
The training takes place over the course of 8 weeks with weekly sessions lasting 2.5 hours and an additional stillness session. Session includes mainly formal practice (which consists in different forms of meditations guided by the trainer), sharing of individual experiences around the practice with the group and some theory where we delve deeper into some key themes. 
Guided meditations help cultivate awareness of the breath and awareness of the body (still or in movement) and this gradually expands to awareness of senses, thoughts and emotions and finally we move into open awareness. The first part of the training is aimed at developing concentration, gathering our energy and attention. This helps one feel more centered and at peace. In the second part of the training this quality of attention is applied to help deal more consciously with stress and difficulties which brings more ease into our daily life.
At the end of the 8 week training, you will have the necessary skills and support to pursue the practice by yourself and integrate mindfulness into your daily life. Follow-up sessions available on demand.

A very important part of the training and to the success of this approach is your personal commitment and willingness to practice this at home. During the course, you will receive a workbook and all the audio meditations so that you can be fully supported in your home practice.  It is key that you make space and time for daily practice at least for the 8 weeks during the training and see where it takes you. Being busy is something most of us experience nowadays but making time in this way to practice will bring you benefits that will last you a lifetime.

Before the program begins there is a 1 on 1 introductory session. This is the opportunity to inform you more extensively about the program, answer any questions you may have, discuss your needs and expectations from the training and ensure that your life situation and the program are a good match. There is of course opportunity for you to contact me with any preliminary questions by phone or email ahead of this meeting.          

Here are a few of the things you will learn during the training:
How to practice meditation (the formal practice of mindfulness) 

How to practice mindfulness in daily life (the informal practice of mindfulness)

Deepen your concentration which will bring you greater stability and centeredness 

8 attitudes to cultivate to invite greater mindfulness into your life

Improve your overall awareness and ability to pay attention and be present

                       

Learn to watch your thoughts, feelings and emotions and achieve a deeper understanding of how you function

Become fully aware of what you perceive as stressful and how stress impacts your body and mind

See through limiting beliefs and mind patterns and gain a sense of inner freedom

How to respond consciously rather than react automatically (i.e. in stressful or difficult situations)

All the tools and support you need to continue your mindfulness practice after the training

The training will help you access a greater sense of resilience and well-being during the training, and, if you keep up the practice, for the rest of your life.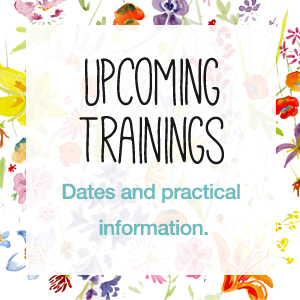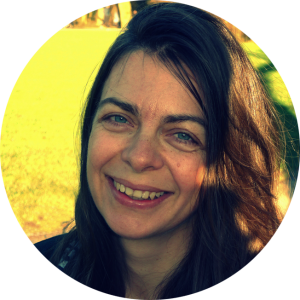 Hi there and welcome. My name is Marjorie Lumet. I am a mindfulness practitioner and also teach mindfulness which gives me the opportunity to share this wonderful practice with others. I am a certified mindfulness trainer (I studied at the Centrum van Mindfulness) and provide English language trainings in Amsterdam.
I graduated with a Master's in Marketing and Communications and worked in the corporate world for 15 years as a senior communications professional advising clients such as Heineken, Unilever, Nike, Vodafone, etc. Since a young age, my personal circumstances led me to search for more meaning, balance and well-being in my life. It has been a passion of mine to explore and learn about the wisdom of ages in books, talks and through the practice of yoga and meditation. What started as a hobby has become a way of life for me when I discovered mindfulness a few years back. I began meditating daily which has affected me in such a positive and profound way. I increasingly felt the desire to share this practice with others as I am convinced that it can benefit anyone meaningfully. I believe that mindfulness is exactly what our fast-paced, often stressed-out, modern world needs more of. I'm very much looking forward to share mindfulness skills for everyday living with those who are willing and open to discover it for themselves.
My own practice supports me to live my life more consciously, more in harmony with my heart, my intuition and my feeling of what is right. It has radically changed the way I relate to myself and the world around me, and amongst many other things, has had a huge impact on my interaction with others and (as a mother of two) my parenting style.  I am originally from France but grew up in the U.S.A and lived many years in London and Milan before moving to the Netherlands where I have lived since 2008.

"I followed a 8 week Mindfulness course led by Marjorie. I am not new to Mindfulness. When I took the course, I already had lots of meditation experience and I teach a sensory-based movement form which incorporates mindfulness i its technique. What is great about Marjorie is that her teachings are as pertinent to beginner's as they are to people like me, who have more experience. She is experienced, clear, creates a supportive and trustful setting, and gives the space people need to share and explore, and to be where they are at in their learning process. I highly recommend her classes. Most importantly, she walks her talk. She knows what she is teaching, because she practices it and it is her life." – Kim

"Marjorie proved to be a very charismatic and attentive mindfulness trainer. She led us through a peaceful deep journey into the discovery of this very effective meditation technique. It was the most pleasant surprise of last winter for me as I was going through a difficult period trying to process a loss that was very significant to me. Our weekly appointment immediately became one of the healthiest habits I could come across. She is very clear in explanation, very loving to the group and to the single individual. We felt very nurtured and I can still relate to her lessons to find a sense of presence at the beginning or at the end of the day. I highly recommend her." – Christina

"Following Marjorie's training for 8 weeks really helped me to deal better with my own stress and anxiety. It is so difficult after a long day at work to wind down and stop thinking about meetings and emails but meditation allowed me to do just that and gave me some 'me' time. The training helped me be more present and worry less. It also helped me put things into perspective – the things that stressed me out at work now don't bother me as much. I feel I have more control over my life." – Bridget

"After a long period of stress, I explored mindfulness through Marjorie's guidance. So far, I have been able to recover my energy, enjoy good sleeping once again and start looking at my daily life with new and more positive eyes. And all of this thanks to Marjorie's patient and soft care, her personal sensible tone and kind explanations. The weekly session with Marjorie and the group became an important personal moment in my overcrowded agenda." – Paolo
"Taking this mindfulness workshop is a great experience which opens a door that will never close again. It is like a muscle that you need and want to train on a regular basis. You will learn ways of taking distance and being more at peace with yourself, others and events. This even if you don't practice hours every day. It is a great gift to offer yourself." – Claire
"When I heard about the mindfulness training for pregnant women, I knew the course had found me. I was looking for some pregnancy-related course, but not the regular pregnancy yoga or birth preparation course. When I was pregnant with my first child I followed a hypnobirthing course, which in a way is similar to mindfulness but somehow wasn't the right match for me. What I really liked about this mindfulness course is that it helps you accept things as they are. This was very helpful for me during labor, especially when I went from 5 to10 cm in just a couple of hours. I was the most afraid of this part during labor. And indeed, the pain was very intense, but using the techniques that I learned, I managed to 'be in the zone' and be with the pain, rather than trying to avoid it or trying to run away from it. And this actually is what it's all about. Being in the moment, being present, rather than distracting yourself or wishing you were in another moment. I can definitely recommend this course to every pregnant woman. Even if it's not your first child, you will learn things that can change your whole birthing experience, and also for parenthood beyond birth and life in general." – Marlene